Technology Solutions
Pliancy.com Case Study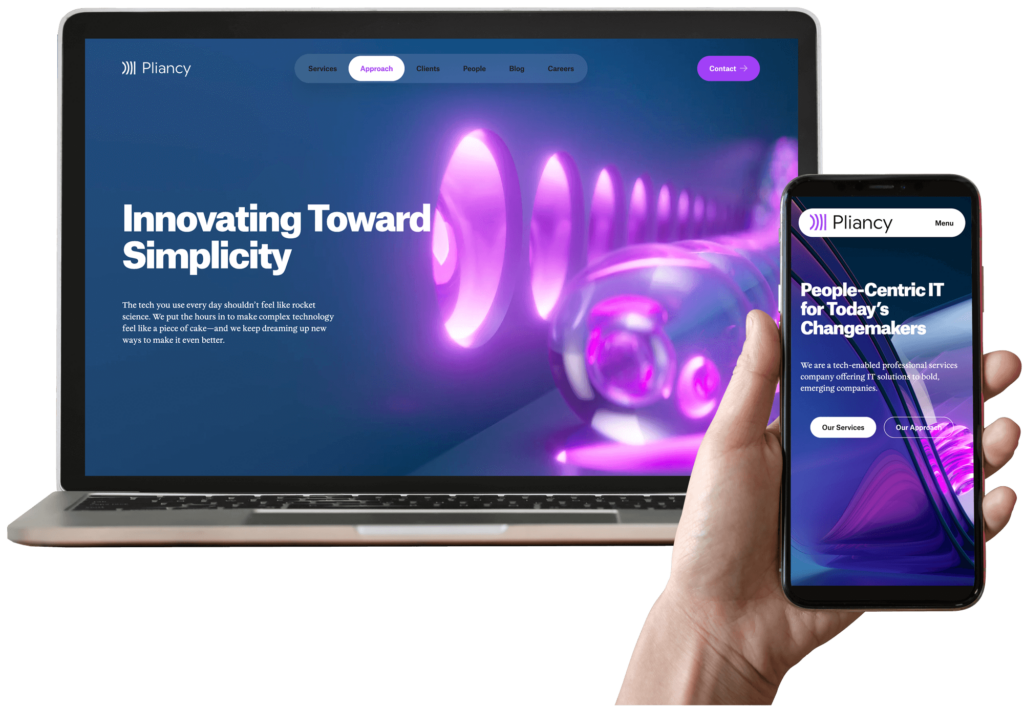 OVERVIEW
Pliancy, a growing technology services company, recognized the need for a complete overhaul of their existing website to reflect modern design principles, increase user engagement and infuse storytelling into their digital presence.
Armed with a lead Creative Agency, Pliancy engaged We Are Volume (WAV) to create a new WordPress website leveraging Guttenberg, and the block editor while adhering to the design system and page designs provided.
Industry: Technology Services
Type: Website Development
Technology Stack:
WordPress
Guttenberg
Advanced Custom Fields
Salesforce Forms
Greenhouse API
Google Analytics (GA)
Google Tag Manager (GTM)
Hotjar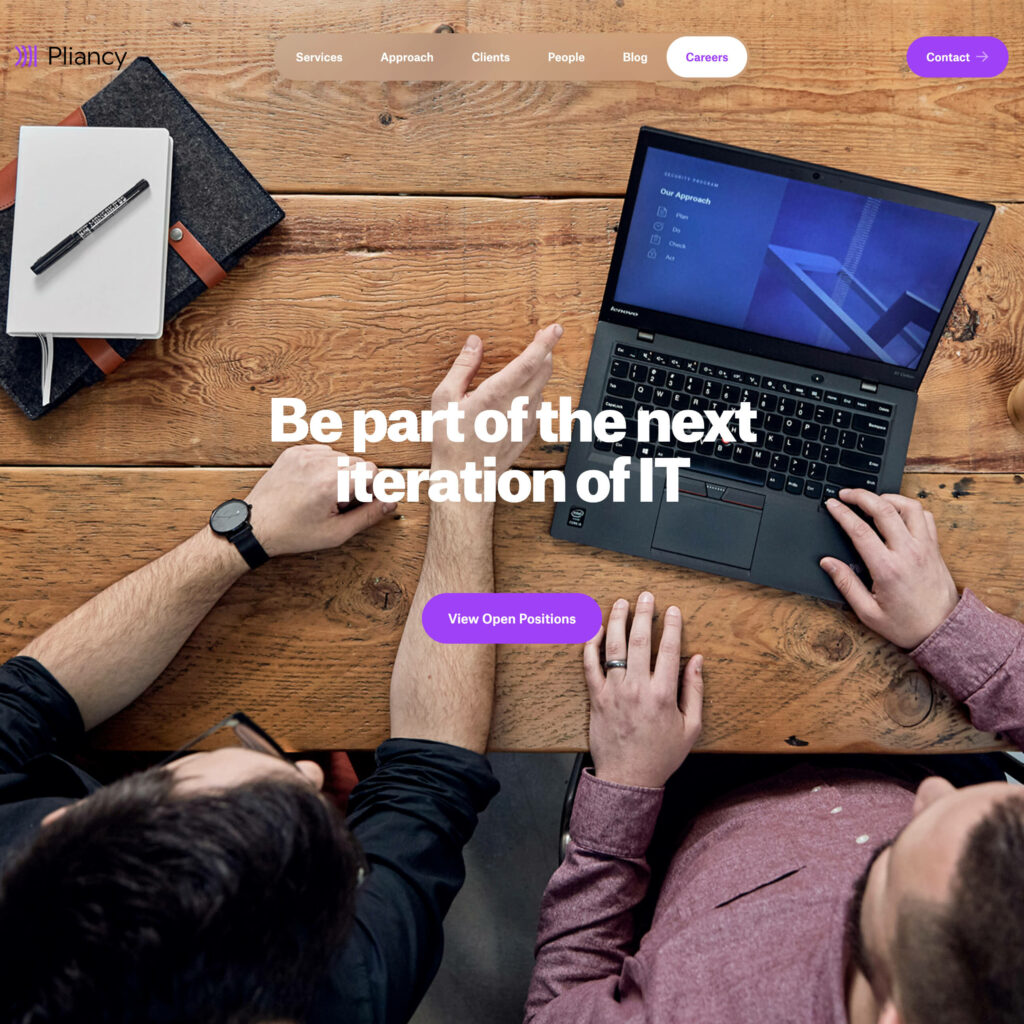 CHALLENGE
The challenges faced by Pliancy and the WAV team in this project were manifold – timeline, custom theme and tight collaboration with the stakeholders to meet the following objectives:
Complexity of Design: Implementing a fresh and modern look that would be consistent across various platforms including desktop, tablet, and mobile

Integration Requirements: Embedding Salesforce forms, setting up Google Analytics within GTM, Hotjar, and integrating the Career platform API to pull open job descriptions into the site

Content Management Flexibility: Building the functionality to allow Pliancy to add and update content independently, from team members to featured content without the need for a developer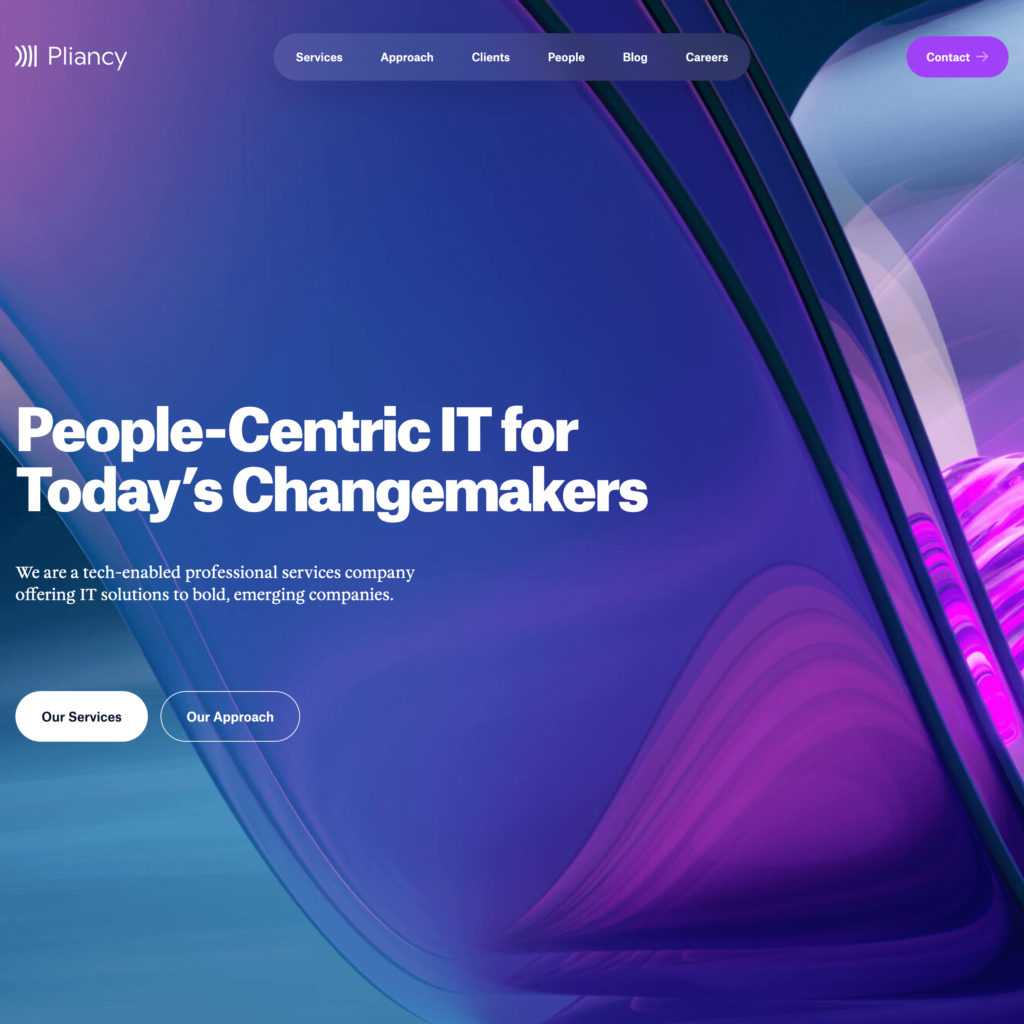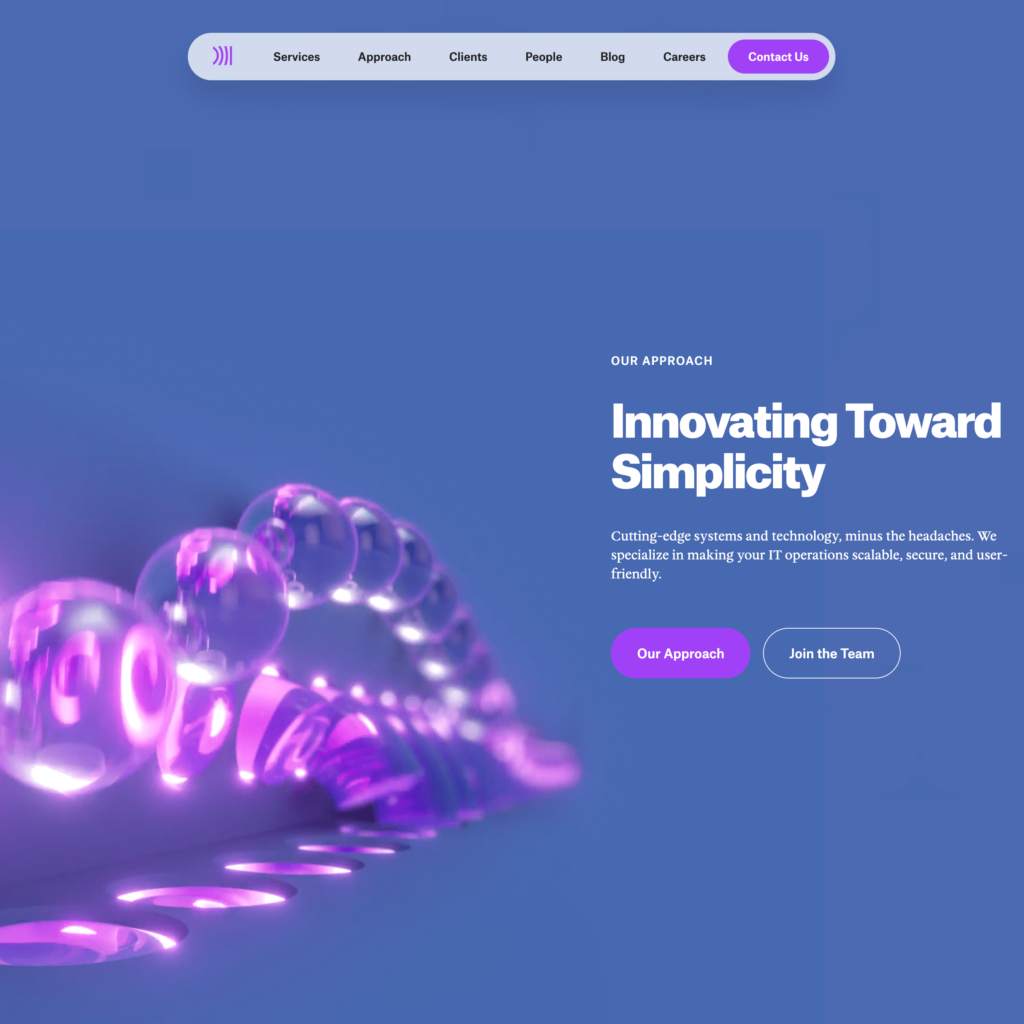 SOLUTION
Working in tight collaboration with the Pliancy stakeholders and the lead Creative Agency WAV approached the challenge systematically, we employed an agile methodology to accomplish the following:
Custom Development: Developed a WordPress website using Guttenberg and Advanced Custom Fields, creating approximately 12 pages driven by 8 custom block components, while maximizing reuse site wide
Integration and Embedding: Successfully integrating the required API for job listings and embedded Salesforce forms with customized styling to function within the design system
Content Management: Enabled Pliancy by using the default tools to manage content, and publish pages independently using the library of pre-styled Blocks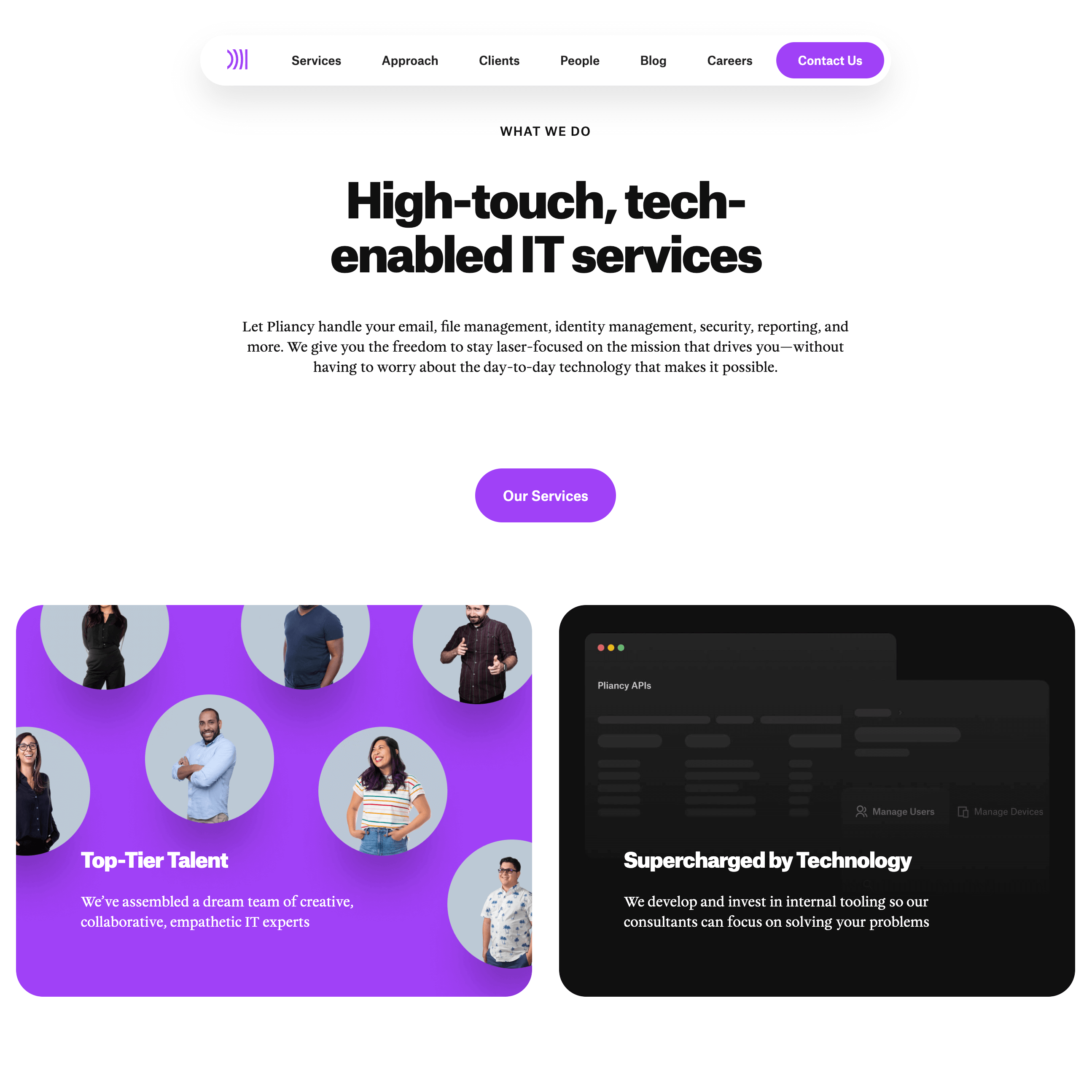 Results
The collaboration between Pliancy and WAV resulted in a refreshed, modern, and responsive website that not only enhanced the brand's online presence but also provided a more engaging user experience.
The new site is now a robust platform for Pliancy, allowing them to manage content efficiently and connect with their audience more effectively.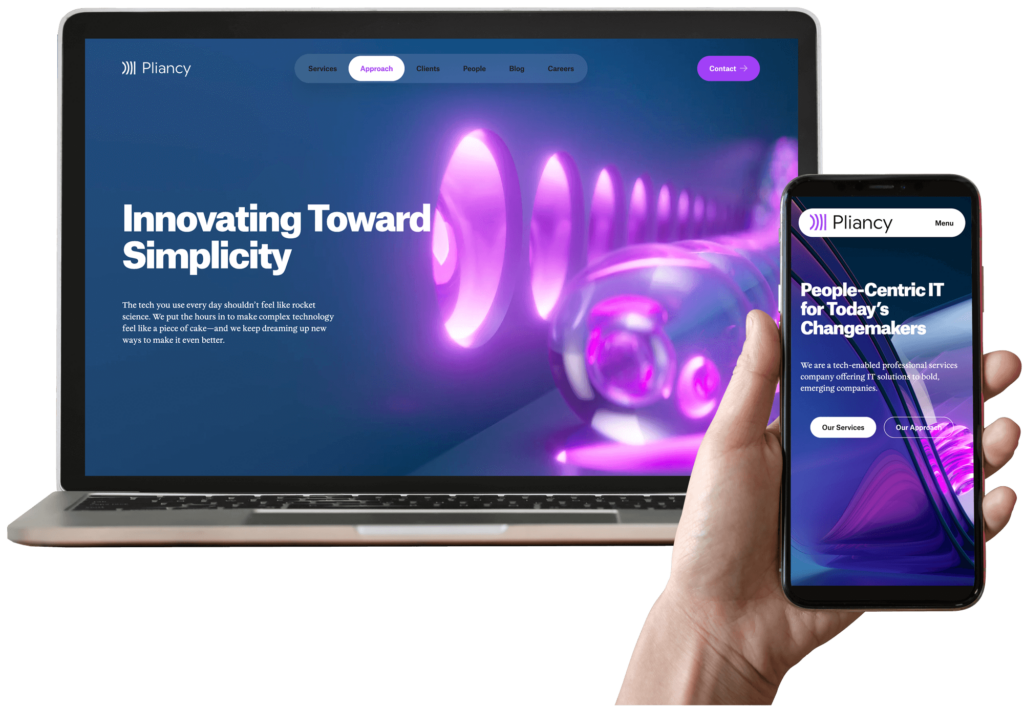 Let's Talk
Fill out the form below and talk directly with an expert to get a free consultation or if you prefer feel free to give us a call at 1 (212) 843 -6781.